Italy ISD Board of Trustees Name Lone Finalist for Superintendent Position At a Special Called Board meeting on February 1st, the Italy Board of Trustees unanimously named Rachel Kistner as the Lone Finalist for the position of Superintendent of Schools. Currently, Mrs. Kistner is serving as the Executive Director of Special Services in the Burleson Independent School District near Ft. Worth, with a student population of 12,500. Prior to serving in Burleson, Mrs. Kistner served the Red Oak ISD, as a teacher, campus Principal, and Director of Special Education. Her letter of interest states that her philosophy is grounded in building positive relationships with students, families, staff and communities. She further states that these relationships motivate and foster levels of collaboration that evolve into outstanding programs and services for students. State Statute requires a 21-day waiting period for the Board and Lone Finalist to execute a final contract. Once this 21-day period waiting is over, Mrs. Kistner looks forward to getting into the district as soon as possible. She states, "I would like to express my gratitude to the Board of Trustees for giving me the wonderful opportunity to serve Italy ISD. I look very much forward to transitioning into the district and getting to meet and know everyone asap! My husband Dave and I very excited and ready to become part of Gladiator Nation!"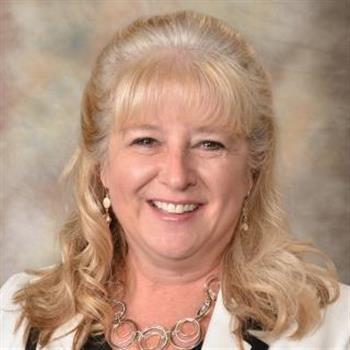 Please see public notice for Italy ISD, from the Board of Trustees, announcing Italy ISD intentions to hire the new Superintenent, Rachel L. Kistner.
https://5il.co/p898

In honor of School Board Appreciation Month we have dedicated each board member a premium edition art book that will be a permanent part of the Italy HS Library collection. Italy High School's staff and students would like to thank all board members for their service.


Dear Italy High School Families, Italy ISO Health Services Kim Hopgood, RN Italy High School 972-483-741 I
khopgood@italvisd.org
Dodie Chambers. LVN Stafford Elementary School 972-483-6342
dchambers@italyisd.org
In keeping with Italy ISD's practices to respond to COVID-19, we are notifying all families that an individual(s) who has been lab-confirmed positive for COVID-19 was present on the Italy High School campus on January 19, 2021. Due to privacy requirements, we are not able to provide the name of this individual or any details that may identify him or her. The district is conducting a case investigation and will notify any individuals determined to be in close contact* with the COVID-positive individual. All students and staff that came in close contact will be directly notified. Those that were in close contact will follow the Italy guidelines and self-monitor for 14 days, unless otherwise required to quarantine. We will keep you apprised of additional updates. While we do not have reason to believe that those who were not in close contact with the infected individual have reason to be concerned, we ask that you watch for symptoms of COVID-19, which include: • Fever or chills • Cough • Shortness of breath or difficulty breathing • Fatigue • Muscle or body aches • Headache • New Loss of taste or smell • Sore throat • Congestion or runny nose • Nausea or vomiting • Diarrhea If you or any member of the Italy family begin experiencing any of these symptoms in a way that is not typical, we encourage you to contact your physician. If you have a lab-confirmed positive case of COVID-19, please notify our school by calling 972-483-7411. If you have any questions or concerns, please contact Sincerely, Jason Lawson Italy High School Principal *"Close contact" is defined as: (a) being directly exposed to infection secretions (e.g., being coughed on while not wearing a mask or face shield); or (b) being within six feet of a person is infected with COVID-19 for a cumulative duration of 15 minutes.

Alert! Italy ISD will have a 2 hour delay in the start time on Monday, January 11th. Buses will run 2 hours later than normal. Thank you.

All Region Band Results Gladiator Nation, Results are in! This year we had 13 members of the Italy Gladiator Regiment Band audition for the 2020 ATSSB All-Region Band! Our students have been working hard on the audition music this season for a spot in the All-Region Band and the opportunity to advance to the second round of tryouts: All-Area. Congratulations to the following members of the Gladiator Regiment Band for auditioning! Jr., De La Hoya, Omar, - Euphonium - 1st Chair Concert Band, AREA Sr., Estrada, Daysi - Bb Clarinet - 4th Chair Symphonic Band, AREA Sr., Galvan, Xander - Bass Clarinet - 4th Chair Symphonic Band, AREA Soph., Garza, Isabella - Bb Clarinet - 7th Chair Concert Band Soph., Guidry, Madelyn - Oboe - 1st Chair Concert Band Jr., Haake, Bryant - Tenor Saxophone - 1st Chair Symphonic Band, AREA Fresh., Haake, Gabrielle - Flute Soph., Kizer, Addison - Bb Clarinet Sr., South, Catherine - Horn in F - 6th Chair Symphonic Band Soph., South, Evelyn - Oboe - 1st Chair Symphonic Band, AREA Jr., Trees, Rushton - Contra Bass Clarinet - 1st Chair Symphonic Band, AREA Jr., Williams, Julius - Tuba - 3rd Chair Symphonic Band, AREA Jr., Wims, Kaitlyn - Horn in F They ALL deserve to be recognized for undertaking a challenge and proudly representing our wonderful community of Italy, Texas! Our 7 members qualified for AREA will audition in January for a spot in the 2020 ATSSB All-State Band schedule to meet this summer - wish them luck! Go Gladiators!

Administration showing gratitude with Bundt Cakes. IHS Teachers rock!  Merry Christmas and Happy New Year to all of the Italy ISD community.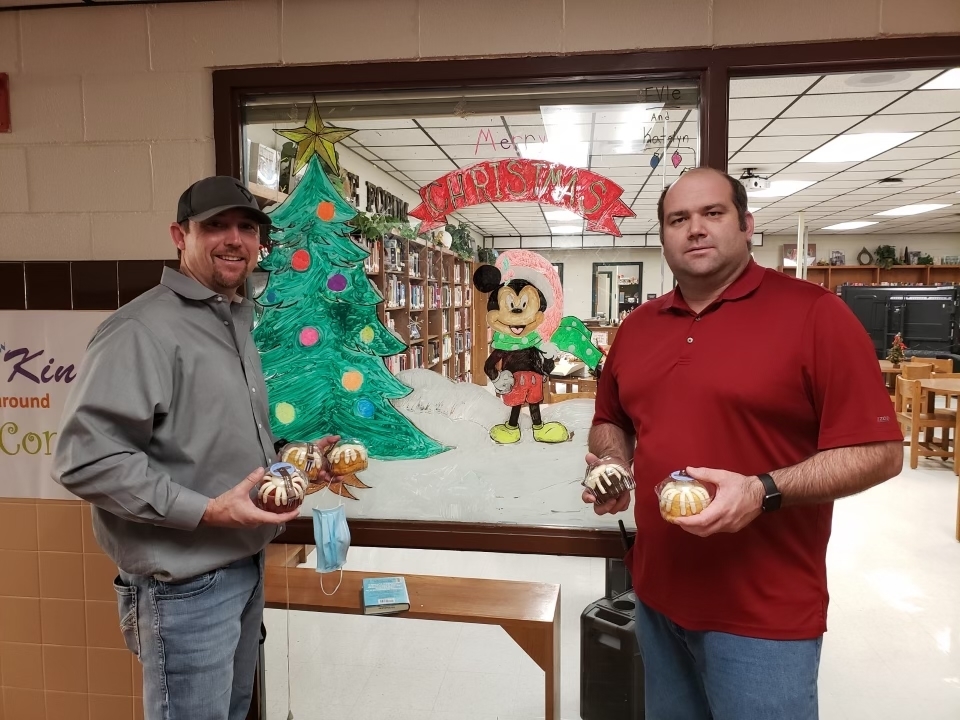 Administration showing gratitude with Bundt Cakes. IHS Teachers rock!  Merry Christmas and Happy New Year to all of the Italy ISD community . file:///var/mobile/Library/SMS/Attachments/fe/14/0A6EDC1F-823B-4140-9F3F-5A8FA0DE3443/part0.heic

Attention all Italy ISD Student Parents.. This Friday, November 20, 2020 is changing to an early release day. Jr. High and High school will dismiss at 12:05pm with an optional lunch being served to students until 12:35pm. Buses will run on early release schedule as normal. Stafford Elementary will dismiss at 11:55am with an optional lunch being served as well until 12:25pm. Buses will run on early release schedule as usual. Thank you very much and have a Happy Thanksgiving. Italy ISD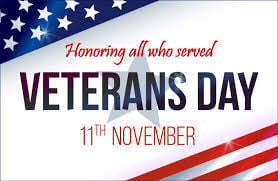 Dear Italy ISD Family and Friends: In an effort to promote safety, Italy High School will be modifying the annual Veteran's Day Program due the COVID-19 virus. The Civil Air Patrol Italy Squadron will be performing "The Missing Man" ceremony live on Facebook, November 11, 2020 at 11:30 AM. We will also celebrate this special day with various resources posted in honor of our veterans. Despite the difficulties individuals are facing during this trying time, I look forward to being part of a celebration dedicated to the veteran heroes of yesterday and today. We cannot begin to thank you. Respectfully, Jason Lawson Italy High School Principal

Italy ISD Varsity Football Playoff game against Rio Vista will be this Friday at Waco Connally at 7:00pm. For all Italy fans you will pay at the gate at the game. Price is $6.00 for adults and $4.00 for students. There is a 700 fan capacity limit for the game and it is first come first serve on the tickets. Hope to see you there. Go Gladiators!!!

::UPDATE:: IJHS & IHS PICTURE DAY: Italy Jr High & High School picture day has been rescheduled for Monday, SEPTEMBER 28, 2020. We are sorry for the inconvenience in changing the date but we look forward to seeing all your bright smiles that Monday! Virtual students should plan to come take pictures between 12-3 on Monday.All in person students will start taking pictures during 1st period. Staff please plan to take your pictures in the morning, which should include all Central Office, Administration, Maintenance, HS custodians, HS food service, ECSSA staff. Thank you all for your flexibility! Senior pictures are still scheduled for Monday, October 19, 2020